What are the dimensions of the stock solo seats and what hardware is needed to mount them?

What's the space in between the rear mounting bosses on the steel seat pan?

Can I mount this seat to my late model HD or other motorcycle, like a metric cruiser?

Hopefully this section will answer some of those questions.


At Bottom on this page are 8 pages from the V Twin catalog with solo seats, mounting brackets and kits for late model HDs' and possibly fitted to other models as well. There are an assortment of these seats for sale in the Classic 1915-1983 section. See thumbnail links at the bottom of page to access actual online catalog. PLEASE NOTE THESE SEATS SHOWN BELOW ARE FOR REFERENCE ONLY. We offer many solo seat options.
Vintage Seats on Modern Bikes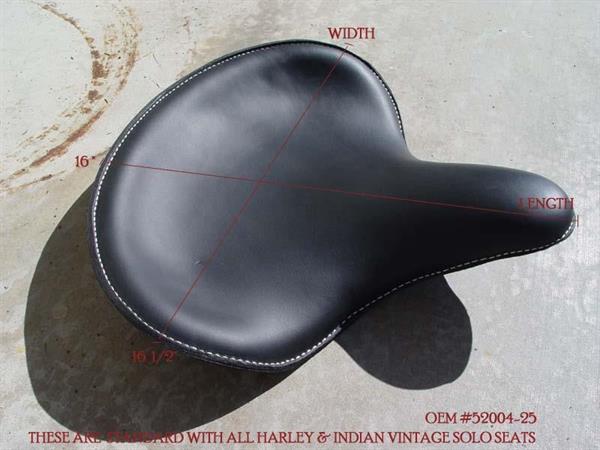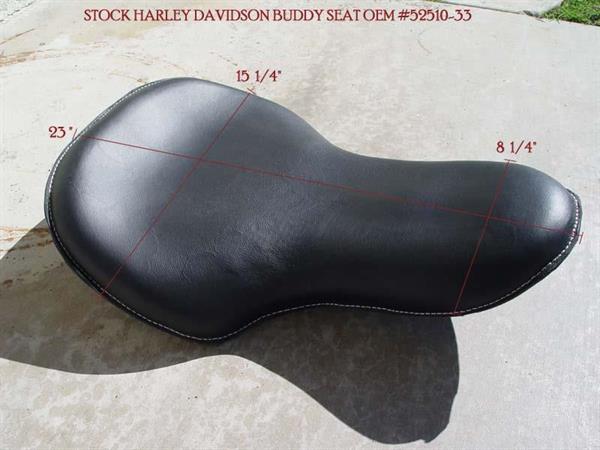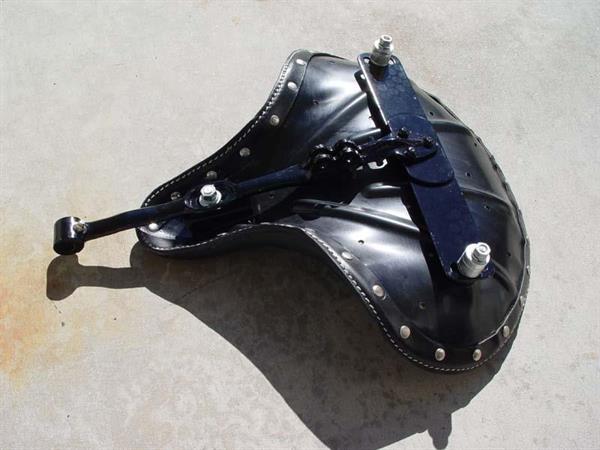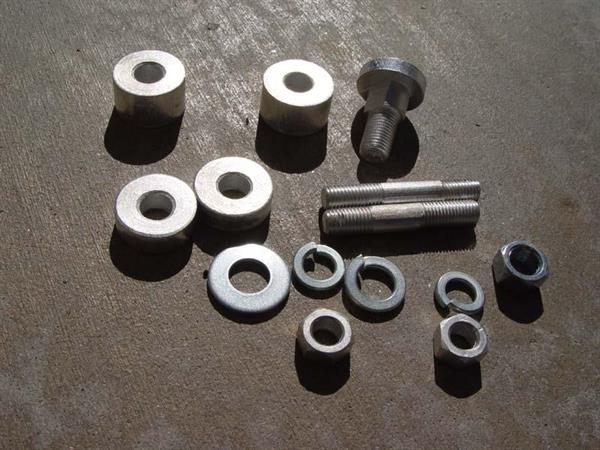 stock Harley solo seat OEM #52004-25 *
stock Harley buddy seat OEM #52510-33 *
seat Tee fastened to a stock HD solo seat
stock Harley solo seat OEM #52004-25 *
Bottom view of solo seat pan. Note front mounting bracket *
HD forged seat tee OEM # 51900-30 *
bottom view of HD buddy seat pan
bottom view of HD buddy seat pan with front nose bracket *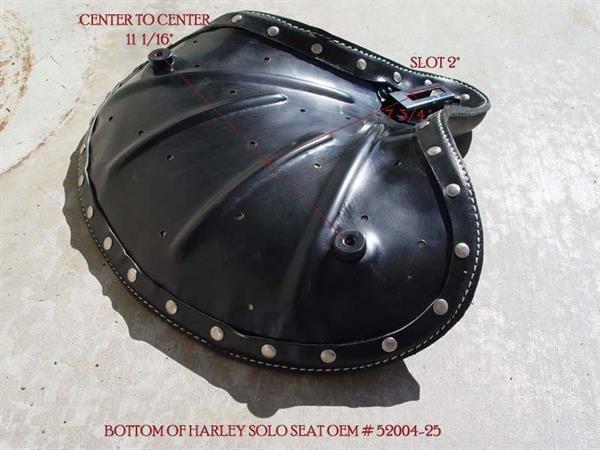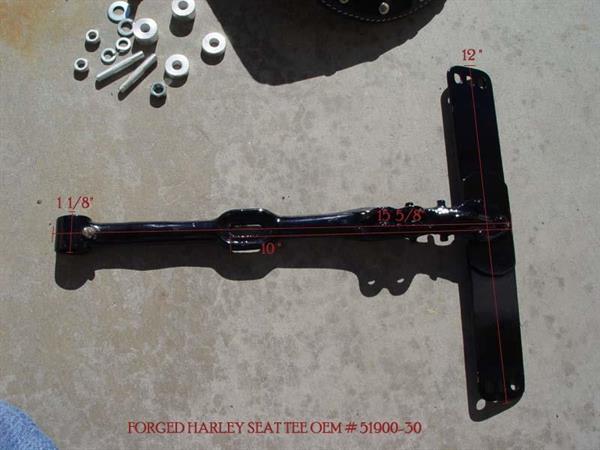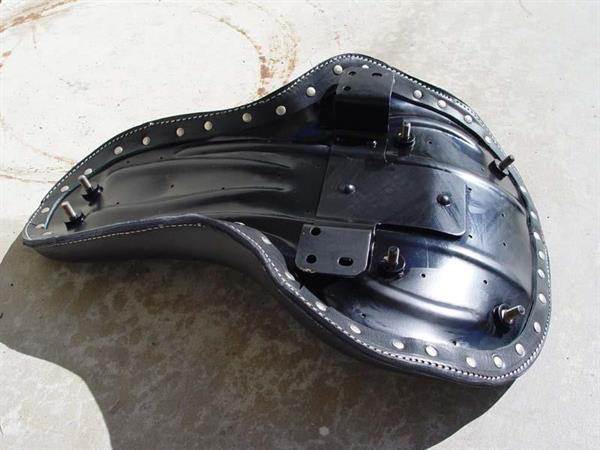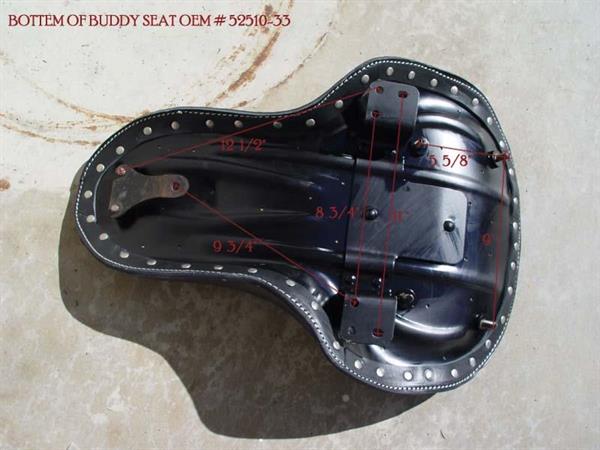 The difference between the Indian solo seats and the Harley Davidsons. Note the 2 studs in the front of pan.

Indian solos are the same size as the HD solos 16" by 16 1/2"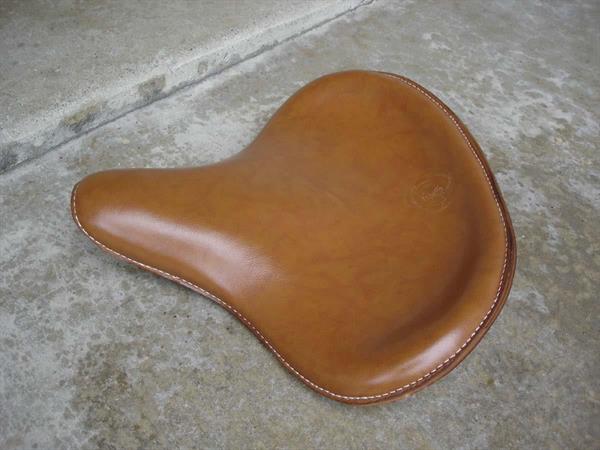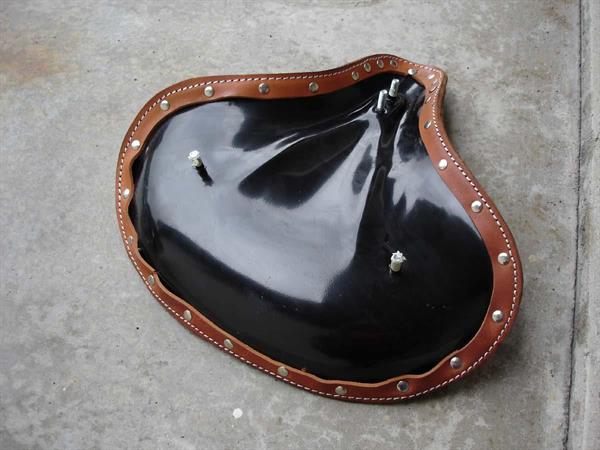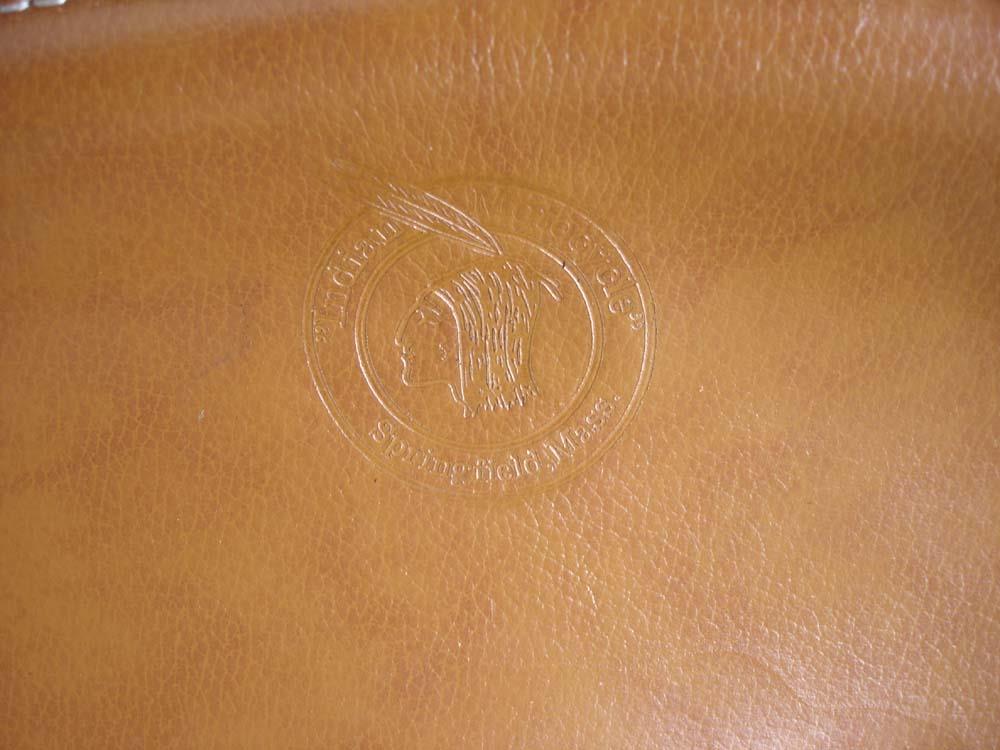 brown Indian solo with Indian logo stamp
bottom of solo seat. Note the 4 threaded mounting studs
Indian Motocycle logo stamp on rear of seat
Please read our Sales policies online before ordering before ordering these reproduction and aftermarket parts regarding fitment on your motorcycle.